Lisa
FAMOUS FOR:
Cycling mountains one-handed whilst simultaneously taking the most beautiful videos of the landscape. The toughest Tour de France climbs are a holiday for Lisa!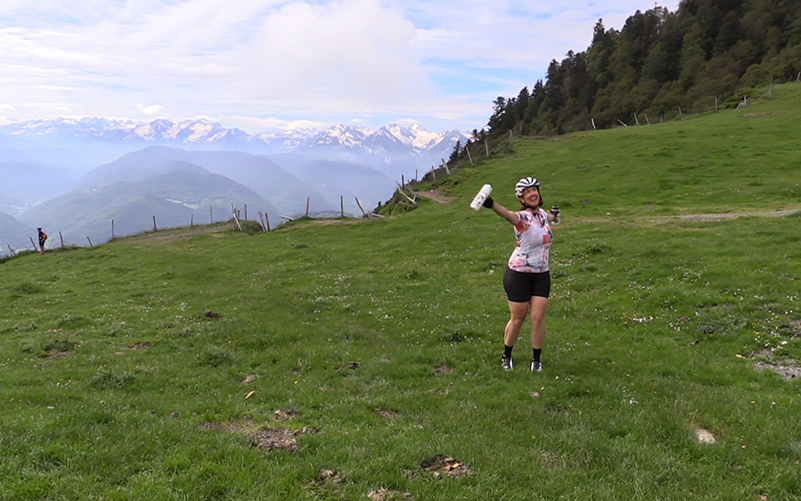 Jim
FAMOUS FOR:
Being so calm and kind that he can even tame the wildest Pyrenees Cattle and climb Col du Tourmalet with ease. Cycling with the biggest heart is Jim!
Mark L
FAMOUS FOR:
Being the worlds most determined cyclist that not even the Galibier or a late-night work call can stop him! Moving mountains Mark L!
Conor
FAMOUS FOR:
Being told to wake up early, cycle up 2000 metres for 35km, brave ice cold conditions, and answering "No bother!". Nothing bothers our Conor!
Ian
FAMOUS FOR:
Leading the worlds research into MS, and, delivering a talk about it - across languages - after casually cycling two mountains. Easy peasy Ian!
Keith
FAMOUS FOR:
Never forgetting to smile, even when surrounded by 20 foot ice walls, or in an Alpine storm - without a jacket - at 3,000 metres. Keep smiling Keith!
Jacques
FAMOUS FOR:
Being such a fast cyclist that not even our support vehicles can keep up! The fastest of the fast Jacques!
Mark B
FAMOUS FOR:
Arriving straight off a flight from Los Angeles to cycle up mountains! No sleep needed for Mark B!
Mark U
FAMOUS FOR:
Taking part in multiple Cykelnerven events. He now takes titles in the International Team, being our first Team Canada cyclist and our first registered cyclist of 2020! Leading the way, Mark!